Protecting Your Interests.
County Inspector services provides more than just a home inspection, our certified professionals are people you can depend upon even after the job is done. That's why we include at no additional cost with all our home inspections a 90 Day Limited Structural and Mechanical Warranty. But that's not all, we also give you "Sewer Guard" 90 day protection and in addition to these free services, we monitor all your major appliances for life using the "Recall Check" program. Along with a few other additional free services below.
Representatives are available to answer any questions you may have concerning our warranty program. Monday to Friday from 8amto 5pm EST.
Please call 800-544-8156
Take a look at the FREE services
included with every home
inspection!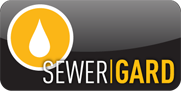 For a new home owner, one of the worst experiences is to move into a new home and have a break or leak in their main sewer or water line. As an added benefit and protection during home inspection County Inspector Services provides the 90- day Sewer|Guard program to all its clients to help cover them should this occur.
90 Days Policy for main water and sewer collapses and breaks
90 Days Sewer Guard Policy.
If a manufacture designs a dangerous product. They MUST recall that item and fix it free of charge!
RecallChek will provide the information to resolve any potential recall issues promptly.
County Inspector Services is going to monitor your appliances for life. As part of our home inspection service to you, we are going to gather the manufacturer and model information of all of the major appliances in your home.
Regardless if you bring your old appliances from your current home or you buy new appliances at any time, just let us know and we will add them to be monitored for safety recalls.
RecallChek has compiled over 205 million recalls from public records, to create a fail safe system to check for dangerous flaws with home appliances.
This service is intended to provide homeowners with valuable information on how to receive FREE repairs from manufactures in the event a recalled appliance is found. Once your home inspection is complete, we shall register all your major appliances.
Country Inspector Services provides free of charge a service contract for the repair of leaks to your home's roof for a period of 5 years following the date of inspection.
MoldSafe protection is free with every home inspection and offered for a period of 90 days following date of inspection,or 22 days after closing,whichever comes later.
Let Country Inspector Services make your move a little less stressful.We can take care of getting services to your home such as cable,alarms,and/or anythng you require.We're here to help.Just ask.
11th Month Warranty Inspection
Protect your home with a…..
Most builders offer a one-year warranty on a new home. We'll come out during the 11th month and perform a full home inspection before the builder's warranty expires.
Our non-invasive inspection is based on observations of the visible and apparent condition of the interior and exterior of the structure,including it's major system and components. following your inspection, you will receive a comprehensive report, complete with photos, that includes information on any material defects observed on the date of the inspection. Armed with this information, you can take the necessary steps to hold your builder and his subcontractors to their warranties while they're still in force.
Buy the Best Home Protection Service
Reasonable Rates – You Save – Added Benefits
Nearly 80% of all policyholders that make a claim in their first year renew their policy.They see financial benefit to being part of a group of thousands and thousands of homeowners that can negotiate better rates of service than any single homeowner. most policy holders save more than their policy premium each and every year when you compare their overall cost with retail contractor rates.